Whether you want to just visit Australia on a tourist visa, study or work in Australia, or emigrate and apply for permanent residence, ultimately becoming an Australian Citizen, you need to know how Australia's complex visa system works and policy. With over 140 visas available (including Skilled VISA's). It is crucial that you apply for the most beneficial visa, especially if you wish to extend your stay, apply for a new visa, or return to Australia at a later date.
A simple mistake on a temporary visa application may mean you are not eligible to apply for any other visa while you are in Australia. Using the services of an experienced migration agent will give you the best chance of getting the right visa with the right conditions.
Our pledge to you is that we will assist you with any visa enquiry, regardless of where you are from, or what type of visa you want to apply for. As a leading immigration consultant, we offer a very professional, highly competitive service to all our clients, and are proud of our reputation of offering honest advice and a truly personalised service.
Applying for a visa unassisted can not only end up costing you more time and money, but can limit your options for the future.
We offer a free, no obligation initial consultation to all genuine applicants at our office in the Adelaide CBD (by appointment only – please see our contact details below). If you wish to proceed after your initial consultation, we will send you a detailed quote outlining our very competitive fees for the comprehensive service we offer all our clients. As each client's case is unique, our quotes reflect your specific requirements.
Australia has often been called "The Lucky Country", and for many good reasons. We have a very low population density (25 million people living on 7.7 million square kilometres – making it the 6th biggest country, and slightly bigger than the U.S minus Alaska!). This means owning your own home with your own backyard is still very much a reality here. With wilderness typically less than an hour's drive away, even in the biggest cities, it also means it is easy to get away on holiday (something very important to most Australians).
We have a thriving economy, Australia is one of the only western countries that didn't go into recession during the Global Financial Crisis, an enviably stable democratic system of government, a truly multicultural and religiously diverse society that prides itself on giving everyone a "fair go", and a fantastic range of climates from temperate mediterranean to tropical, cool alpine and desert.
So many of our clients come to Australia just for a short visit, and never leave! However, it is a long and expensive process to become an "Aussie", so it certainly pays to be prepared, and to come to Australia on the right visa with the right conditions for you (and your family).
Ben has been in the migration industry for over 17 years – first as the Australian director of an international student recruitment agency for various prestigious Australian universities, and then from 2006 onwards as a migration agent, including volunteering for Australian Refugee Association. Thus as a VISA consultant he has a very broad range of skills, and has helped a very diverse range of clients apply for dozens of different types of visas. He's also helped many of his clients transition from a temporary visa (eg a Student visa or a Working Holiday visa) to a permanent visa, and then finally achieve their ultimate goal of Australian citizenship.
While he's able to handle any case no matter how complex, he's chosen to specialise in Family visas, Student and Skilled visas, and migration review cases at the Administrative Appeals Tribunal:
Partner VISA
onshore partner (subclasses 820/801)
offshore partner (subclasses 309/100)
Prospective marriage visa – offshore (subclass 300).
This visa lets you come to Australia to marry your prospective spouse/fiance and then apply for a Partner visa.
Parent VISA
Sponsored Parent visa (Temporary) – offshore (subclass 870)
Contributory Parent visa – onshore (subclass 143)
Contributory Parent visa – offshore (subclass 173)
Contributory Aged Parent visas – onshore (subclasses 864/884)
Parent visa – onshore (subclass 103)
Aged Parent visa – onshore (subclass 804)
Child VISA
Child visa – onshore (subclass 802)
Child visa – offshore (subclass 101)
Orphan Relative visa – onshore (subclass 837)
Orphan Relative visa – offshore (subclass 117)
Adoption visa – offshore (subclass 102)
Dependent Child visa – onshore/offshore (subclass 445)
Other Family VISA
Remaining Relative visa – onshore (subclass 835)
Remaining Relative visa – offshore (subclass 115)
Carer visa – onshore (subclass 836)
Carer visa – offshore (subclass 116)
Aged Dependent Relative visas – onshore (subclass 838)
Aged Dependent Relative visa – offshore (subclass 114)
Visitor (Sponsored Family stream) – offshore (subclass 600)
Student VISA
Student visa – onshore/offshore (subclass 500)
Student Guardian visa – onshore/offshore (subclass 590)
Skilled VISA
Temporary Graduate – onshore (subclass 485)
Skilled Independent – onshore/offshore (subclass 189)
Skilled Nominated – onshore/offshore (subclass 190)
Skilled Work Regional – onshore/offshore (subclass 491)
Please note that this is just a general guide that applies to most applicants. For some visa subclasses it may be possible for you to be offshore instead of onshore (or visa versa) and still be able to apply.
Migration agents operating in Australia are required by law to be registered with the Migration Agents Registration Authority (MARA).
All registered migration agents must:
Meet the qualification requirements for registration, which includes: A sound knowledge of Australian migration law and procedures (for initial registration) and ongoing professional development activities (for subsequent registration). Be of good character. A bide by the Migration Agents Code of Conduct which they are required to display in their offices (the Code of Conduct sets out in detail the professional and ethical standards that a Registered Migration Agent must adhere to, and has legal force as set out in Schedule 2 of Regulation 8 of the Migration Agent's Regulations 1998).
Unregistered Practice
If you discover that the person who has given you Immigration advice and assistance is unregistered, you should immediately contact the Department of Immigration and Citizenship (DIAC) in your capital city in person or by telephone on 131 881.
Migration review cases at the Administrative Appeals Tribunal
Ben has successfully appealed (or reviewed) the refusal of many Partner visas and skilled visas at the Administrative Appeals Tribunal (AAT), resulting in the client being granted the visa they had originally applied for. Most of the cases he takes on are clients from other migration agents, or clients who've represented themselves, and have either made mistakes, or not provided enough evidence during their visa application process. Ben prides himself for taking on some of the most complex cases that other agents shy away from, and has an extremely high success rate at the AAT and he has an in depth understanding of the Migration Act (1958).
Address :
Level 1, 345 King William Street
ADELAIDE SA 5000,
AUSTRALIA

Phone Number:
+61 (0) 403 905 099

Email:
contact [at] benaylen.com.au

ABN 38 816 975 197

Migration Agent Registration Number (MARN)
0639670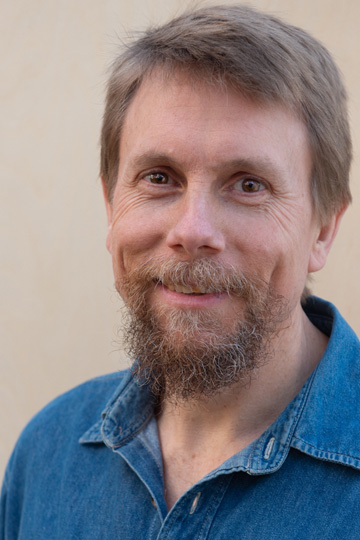 Ben Aylen Managing Director